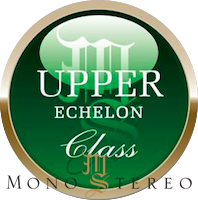 In Production
"(The Pre I) offers the bass authority, in extension, control, and definition, of the best solid-state preamplifiers available, yet delivers an enormous degree of body, bloom, and dimensionality not unreminiscent of the best from the valve world."
Greg Weaver, enjoythemusic.com
How much difference can a single component make in the presentation of music in a sound system?
The answer will come as a pleasant shock to those who connect DSA's brand new Pre I to their audio system. Music arrives to listener with a stunning presence and dynamic honesty with out any coloration. DSA's founder and principal designer Douglas Hurlburt had declared this to be "my finest accomplishment to date. I am delighted with how it turned out."
While superior sonic performance is the most outstanding attribute of the new DSA Pre I solid state linestage preamplifier, dedicated audiophiles will be delighted with the versatility and feature package that comes along with this unit. All controls are accessible on the unit or through the supplied remote control. Its seven inputs (three fully-balanced) can be customed-tailored to perform seamlessly with any line-level component. There's even a high-quality headphone output. Owners of our highly-reviewed Phono II will appreciate the "family resemblance" of the Pre I.
All models now include specially modified "RiZE" footers from CRITICAL MASS SYSTEMS
Click here to read the features of the DSA PRE I
Click here to read Design Consideration
Click here to view the Pre I user manual